Hula& Chanting
Hula& Chanting
Maandelijkse oefenmiddag Hula & Chanting
Op zondagmiddag in Amsterdam
Check onze agenda voor exacte data
Ook beginners zijn welkom!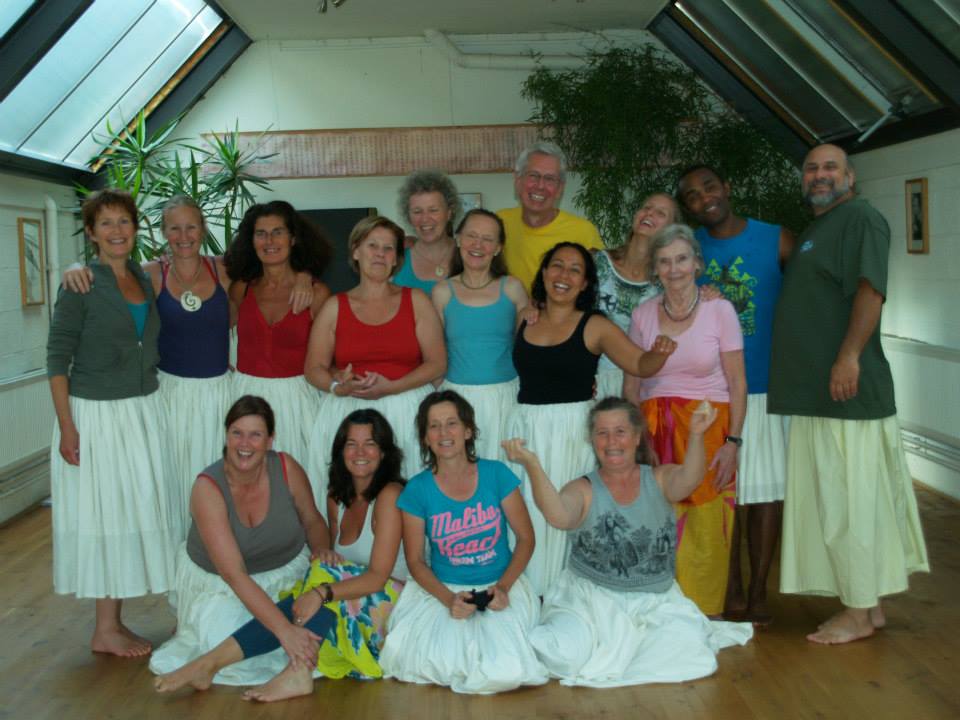 HELE MAI, kom!
In onze maandelijkse namiddagen oefenen we Hawaiiaanse HULA (dans) en OLI (zang) die we de afgelopen jaren hebben geleerd van Kumu Punahele Andrade in voorbereiding op zijn komst naar Amsterdam in maart 2015
KUMU HULA PUNAHELE ANDRADE is een bron van traditionele kennis over alles wat met Hawaii te maken heeft: van Hula en Chanting tot Hawaiiaanse ceremonies, geschiedenis en ho'oponopono.
In augustus 2012 richtte Kumu Hula Punahele Andrade in Amsterdam HALAU (school) HULA NA LEI PUNAHELE AMSTERDAM op. Zestien deelnemers dronken de ceremoniele awa en verbonden zichzelf daarmee aan de Halau (school) en de lessen van Kumu Punahele uit Waimea, Hawaii Island.
We zijn erg blij dat hij zijn mana'o, zijn kennis van zijn moederland met ons wil delen.
Praktische info:
DATA: click hier voor de data
TIJD: 16.00-18.00 uur
LOCATIE: Hale Ola Pono, Lutmastraat 211 A-hs, Amsterdam
WAT KOST 'T: vrijwillige bijdrage
VOOR WIE: open voor iedereen
Paul Punahele Andrade was born on the Island Of Hawai'i and was raised in Puako and Honoka'a, Hawai'i. As a young child he was interested in all things Hawaiian. He studied traditional Hula Kahiko and Hula 'Auana for seventeen years and today he is a kumu hula ( hula teacher) with his own Halau Na Lei Punahele. For the past 5 years he has begun to study the art form of traditional Hawaiian massage of spiritual cleansing.
Punahele studied Hawaiian language, poetry, art, flora and fauna and Hawaiian music at the University Of Hawaii at Hilo. He has a great sense of place and respect for the land, sea and Island and he never takes his island home for granted. Punahele has shared his home, its beauty, history, flora and fauna with visitors from all over the world and he believes that the greatest thing in life is the spirit of aloha.