Lente WORKSHOP
Lente WORKSHOP
HULA (dance) & OLI (chanting) with PUNAHELE ANDRADE
Come and listen to the stories
Experience the deep mana'o (knowledge) hidden in Hula
Learn ancient and modern Hula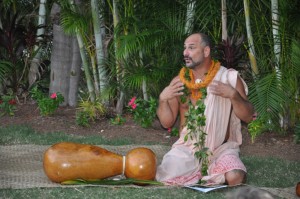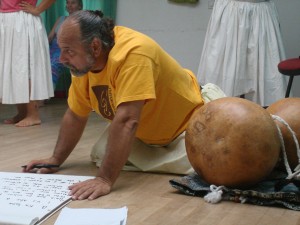 In the WORKSHOP HAWAIIAN HULA (dance) and OLI (chanting) you will learn Hula Kahiko (traditional Hula), Hula Auana (modern Hula), traditional Oli (Chants) and a lot about the Hawaiian Hula tradition and how it is related to everything in your life.
The WORKSHOP is shared by our dear friend and KUMU HULA PUNAHELE ANDRADE from Big Island Hawaii. He is a source of traditional knowledge in all things Hawaiian: from Hula and Chanting to Hawaiian concepts, ceremonies, Hawaiian thinking, history and ho'oponopono. He has been taught by famous teachers as George Na'ope (Hula), Aunty Edith Kanakaole (Chanting) and Aunty Morrnah Simeona (Ho'oponopono)
Punahele's Halau Na Lei Punahele in Hawaii:
We are very happy to have him committed to us and are looking forward to the sharing of his mana'o, his knowledge from his homeland with all of us.
Practicalities 2-day Workshop, open for everybody:
DATE: March 14th & 15th
TIME: 9.00-17.00
LOCATION: HALE OLA PONO, Lutmastraat 211-A-hs, Amsterdam
INVESTMENT: 295 euro
Practicalities Halaudays, open for Halaumembers:
DATE: March 16th
TIME: 9.00-17.00
LOCATION: HALE OLA PONO, Lutmastraat 211-A-hs, Amsterdam
INVESTMENT: by Donation
Paul Punahele Andrade was born on the Island Of Hawai'i and was raised in Puako and Honoka'a, Hawai'i. As a young child he was interested in all things Hawaiian. He studied traditional Hula Kahiko and Hula 'Auana for seventeen years and today he is a kumu hula ( hula teacher) with his own Halau Na Lei Punahele. For the past 5 years he has begun to study the art form of traditional Hawaiian massage of spiritual cleansing.
Punahele studied Hawaiian language, poetry, art, flora and fauna and Hawaiian music at the University Of Hawaii at Hilo. He has a great sense of place and respect for the land, sea and Island and he never takes his island home for granted. Punahele has shared his home, its beauty, history, flora and fauna with visitors from all over the world and he believes that the greatest thing in life is the spirit of aloha.